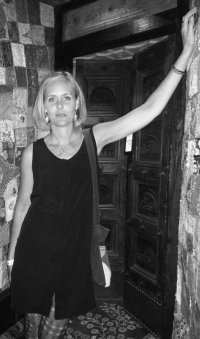 SmARTalexGrafix is Lena: I'm a tireless seeker of knowledge. I like to make things look cool! I'm an avid traveler, yoga freak, and I inhale music, oh and coincidentally, I'm a digital graphic designer and production artist.
the creds...
Associate of Science – in advertising design – 1989. Whoa, that means I've been doing this for over 25 years!

I'm a graduate of the design program at the Art Institute of Fort Lauderdale in Florida.
location, location, location...
I've been in small-town Sweden for the last few years, but now I've relocated to my buzzing hometown, Chicago. The Windy City is where I've spent most of my career. Wherever you are, I could be as well, whether in person or on the web! Many of my clients have only met me on the web, because just about anything is possible these days. HI!


Write me for work inquiries or just to say hello!
You can reach me at:
[javascript protected email address]